#1 - Taylor Swift and Calvin Harris, $146 million
Though their relationship may be new, this pair has quickly ascended the power couple rankings. The pop singer—who boasts a loyal fan base and plenty of industry clout, recently forcing Apple AAPL -0.53% to pay musicians royalties during the free trial period of its new streaming service—and the Scottish DJ both land in the top 20 on this year's Celeb 100. To add to their incomes, each has lucrative endorsement deals: Swift with Diet Coke, Keds and Sony , and Harris with Giorgio Armani and Sol Republic headphones. With careers that only seem to be getting bigger and bigger, these two may be setting themselves up for a longstanding place at the top of this list (that is, if they stay together).
#2- Beyoncé and Jay Z, $110.5 million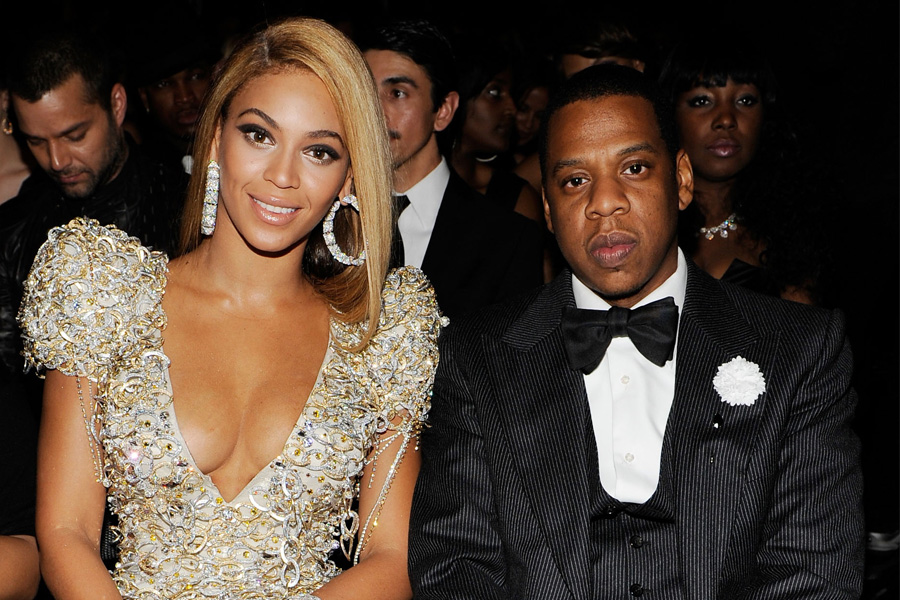 They may no longer top the list of highest earning couples, but these media favorites have no trouble bringing in the millions. The pair, who recently celebrated their seventh wedding anniversary, collaborated this year for their co-headlined On the Run tour, which was the fifth highest grossing excursion of 2014, despite only playing 22 shows in our scoring period.
Both have also proven to have plenty of business acumen with their own ventures. Jay Z has his entertainment company, Roc Nation, as well Armand de Brignac champagne and D'Ussé cognac. Not one to be outdone, Beyoncé has her own fragrance line and endorsements with Pepsi, H&M and others.
#3- Miranda Lambert and Blake Shelton, $57 million
With each a member of this country superstar couple bringing in $28.5 million, Shelton and Lambert have clearly won over more than just America's heartland. Shelton found time to play more than 40 solo gigs on the road while serving as a judge on The Voice, where member of his teamtook second place last season.
Lambert had her biggest year yet, winning multiple Academy of Country Music Awards, including Female Vocalist, Song of the Year and Album of the Year for her hit record, Platinum. She cashed in on this success with non-musical ventures like Red55 Wine, Pink Pistol and Dixie Darlin.